News — Sassi Swimwear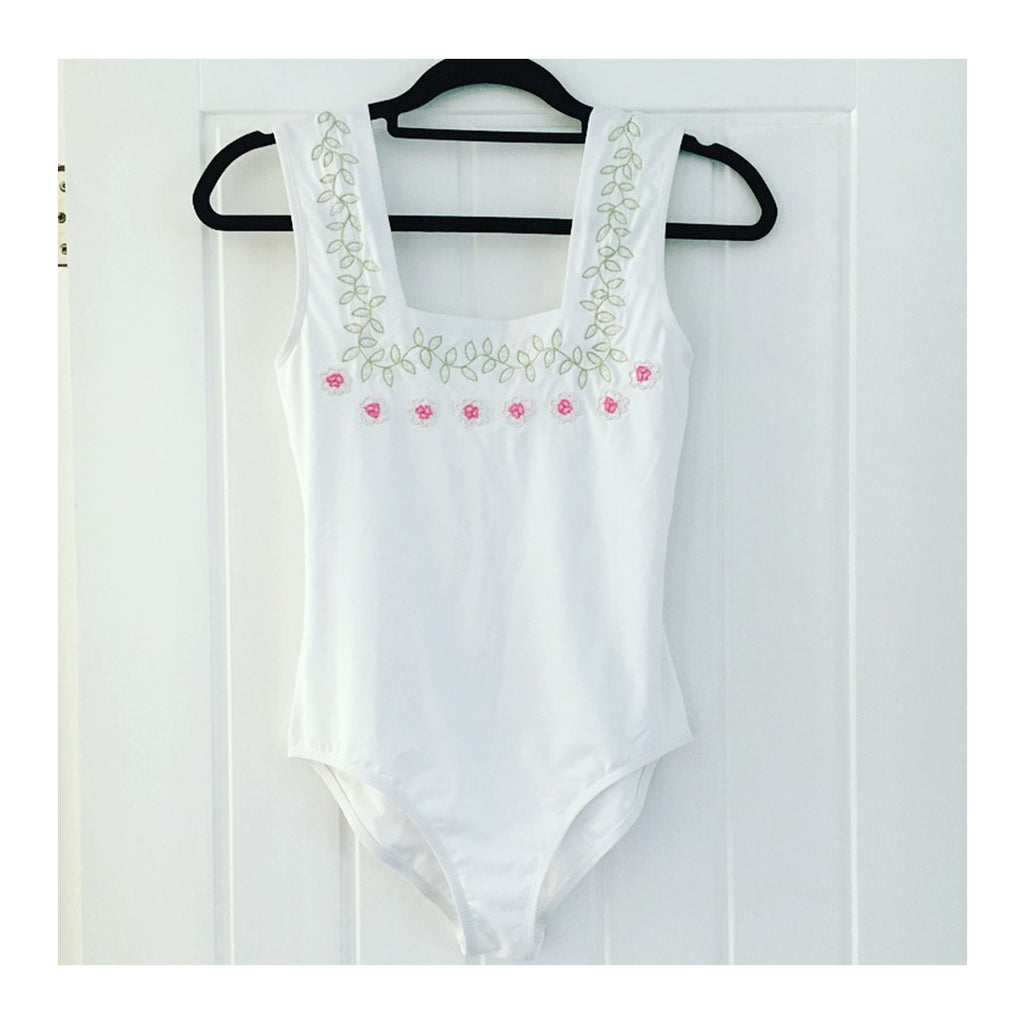 On 2nd September 2017 I married My One in a church wedding followed by a reception in my parents garden. The theme was English country wedding with just a touch of Italy!  Back in March, struggling to find "The One" (dress not the husband!), I decided to design my own wedding dress. Of course it had to be based around a Sassi Swimsuit! I used the swimsuit as my body and a beautiful white polka dot dress that belonged to my granny as my skirt. Our wonderful Mumbai atelier worked tirelessly with me to make my dream a reality for which I can...
---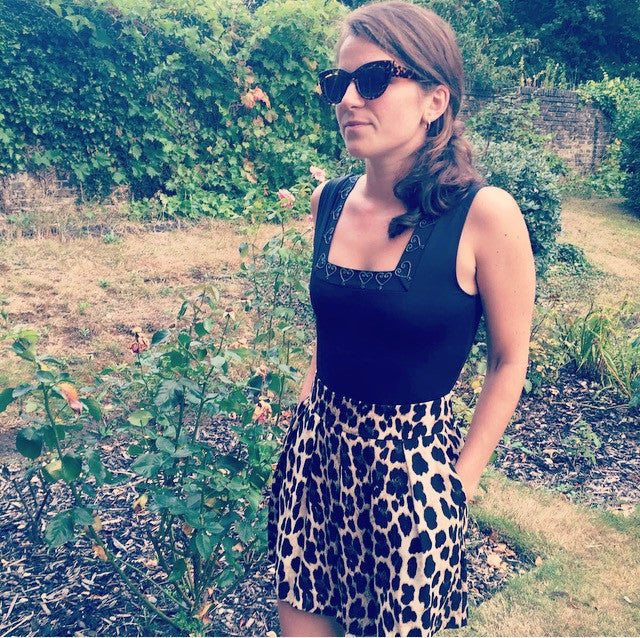 Sophie doing her best film star impression in our Rose Swimsuit. There is nothing like the glamour of film to inspire your wardrobe. Our founder, Sophie, watched quite a few when designing the first Sassi Swimwear collection. Here she shares the iconic fashion films that inspired Sassi's glamorous swimwear designs: Aladdin - Jasmine was the Disney princess we all wanted to be and the perfect style icon for our swimwear collection, which is inspired by the mystique of Asia.      A Single Man – Any film directed by Tom Ford will always have me coveting every single outfit. I'm still longing for Nicholas...
---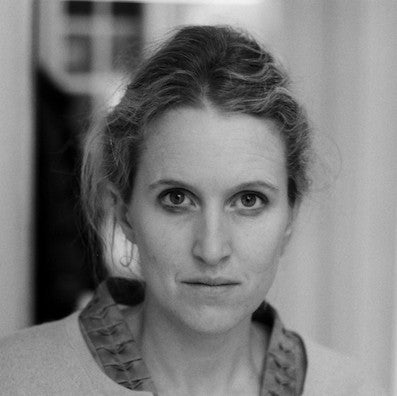 This month, silk shirt and lingerie designer extraordinaire Pom Lampson tells us about her favourite escape - Phuket, Thailand.    Pom Lampson in her studio What makes Phuket so special to you? I designed a house for my Dad there! Where are you taking us for breakfast? Breakfast is in the house overlooking the view of the sea. Breakfast is best with a view over Phuket's lush vegetation and the sea sparkling in the distance Tell us about a hidden spot away from the crowds. To escape the crowds hop into a traditional long tail boat and explore the stunning coastline. Are there any local specialities or...
---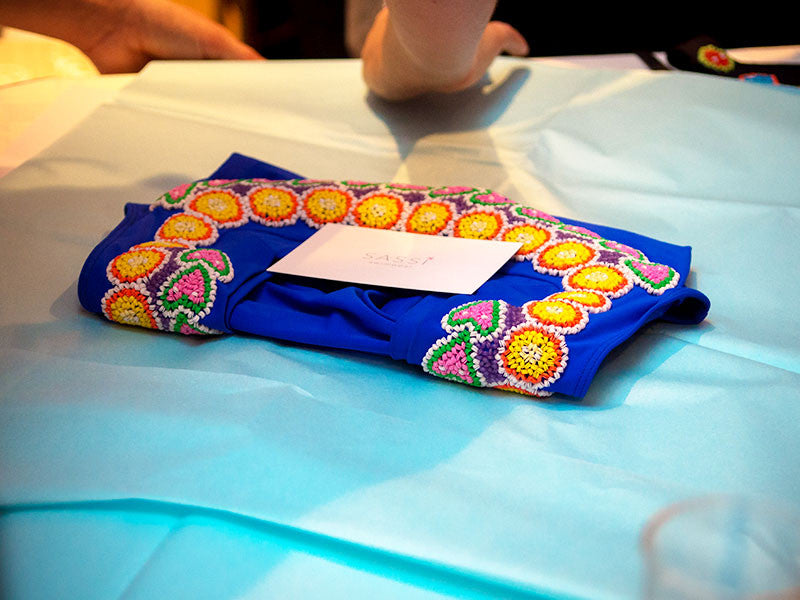 When I started creating Sassi in November 2015 I could never have imagined where we are now. Thank you so much for your incredible support in our first year. We believe in the slow fashion movement and have carefully sourced every component of our designs so that each swimsuit and bikini is made from the best Italian fabric and most beautiful hand-beading available. Our designs are classic and will always be available. Our Rose Swimsuit in classic black We like to share our "Sassi" journey so here's what we'll be focussing on this year... a video telling you the story of Sassi and the wonderful people...
---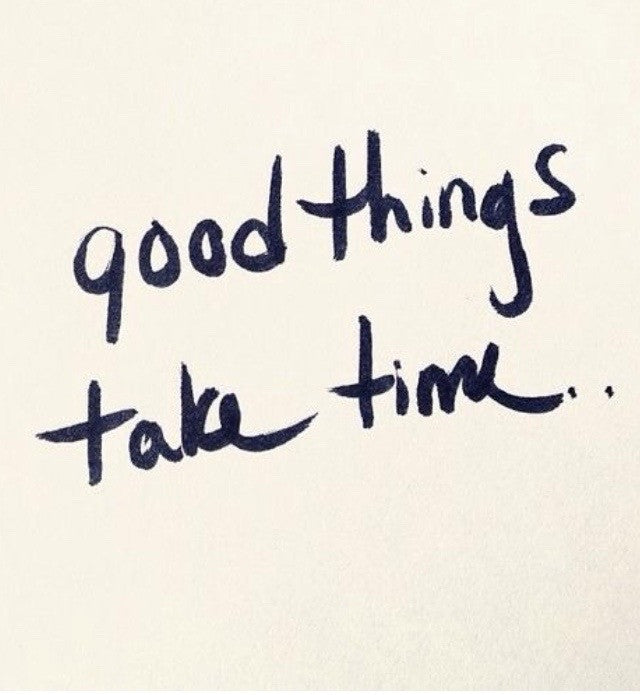 As I start to think of what to get everyone for Christmas this year, and strive to think of something original that each person will cherish, I am forced to ask what makes something luxury in today's world? The big fashion houses such as Burberry and Chanel, and brands such as Rolex and Rolls Royce may be the obvious answer. But with tourists bursting through the doors of Selfridges and Harrods on a daily basis to get their hands on as many "luxury" items as their Fendi purses will allow, the luxury characteristic of originality has gone. For me personally, the...